Tools for MGMT: Episode 104
You are not being sued. This newsletter does not affect your rights. Please read it carefully.
Friday afternoon once again! This is a T*kT*k free edition. Bye week.
My name is Ethan. I manage a screenwriter and a comedian. I started this newsletter to regularly send out a few links that I think other artist mangers will find interesting. Thanks for reading.

Fyre Festival Merch c/o the Southern District of New York
By the time we reconvene next Friday, the US Marshals auction for Fyre Festival merchandise seized by the feds will have ended. And the hats and crewneck designs are…kinda 🔥🔥🔥. This is the definition of dead stock, and a chance to capture a slice of grifter history while we await the next uniquely American scam.

Landing that PRC s¥nc
Your client's sync placement on NBA 2K is cool, I guess? But Varien produced an absolute banger that is doing NUMBERS in China, and it appears that the music supervisor for the People's Liberation Army Rocket Force took notice and snagged it for their promo video. The royalties might be tough to chase, but it's hard to imagine a better fit…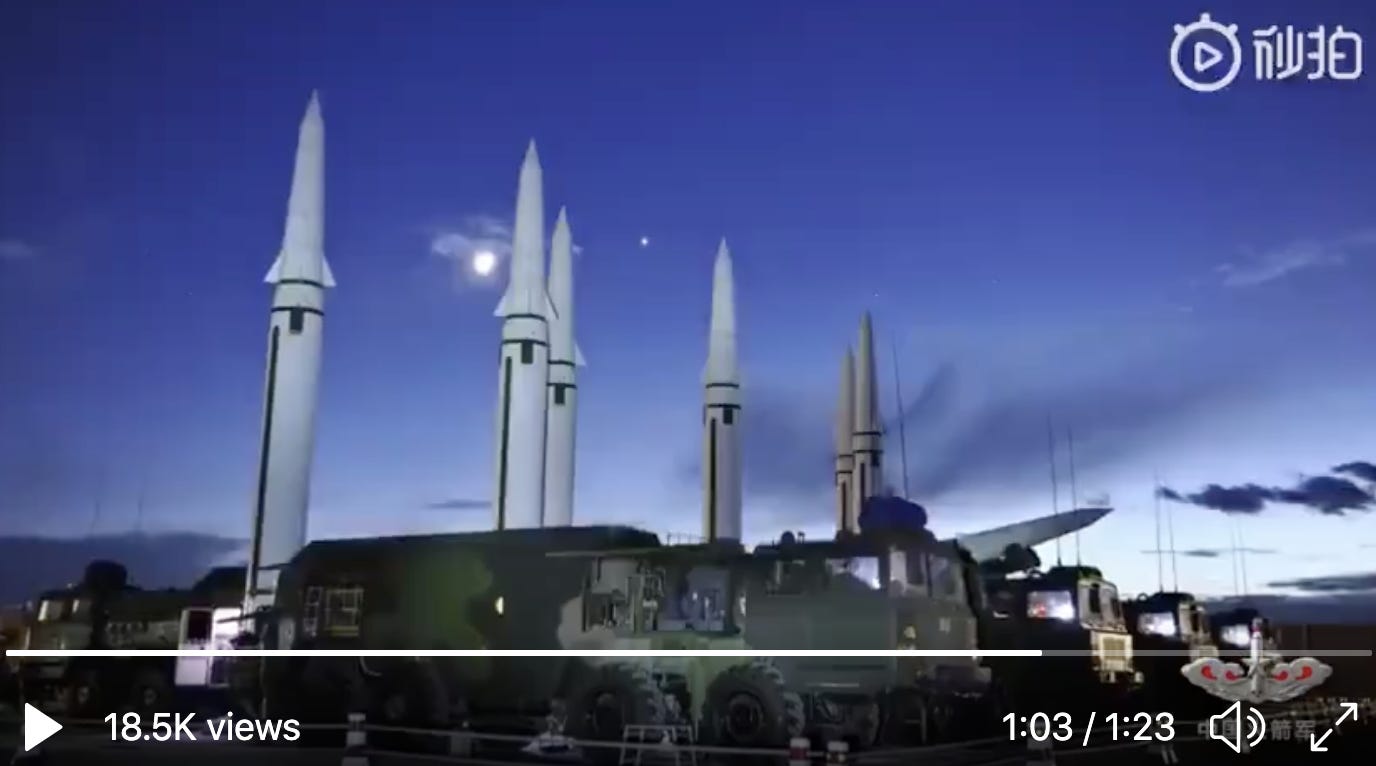 MSCHF Mag 002
MSCHF drops every other Tuesday are the only way I've been able to mark the passage of time. Their latest magazine was released this week (pw: CRED) and it's a real treat. My print copy is on the way. Peep the first edition for a write-up on how to leverage Spotify to generate Universal Basic Income so we can all hop off this treadmill that is only speeding up.

Centered App
I've been using this Mac app for ~2 hours a day for the last few months and I really like it. It's a calm way to work and focus on one thing at a time, and the Todoist + GCal integrations they launched a few weeks ago are nicely done. I've got 3 "guest passes" if you want to try it out free for a month. Just drop me a note.

Michaela Coel firing everyone
I'm a little late on this and might start on I May Destroy You this weekend, but found this profile of Michaela Coel very interesting – where she says no to $1M upfront from Netflix and fires her agents for pressing her to take the deal. In the end, she had enough leverage, savvy, and patience to be able to maintain ownership and create on her own terms. What more can we hope for the talented people we work with? I hope it pays off handsomely.

An interesting bit:
Coel recalls one clarifying moment when she spoke with a senior-level development executive at Netflix and asked if she could retain at least 5 percent of her rights. "There was just silence on the phone," she says. "And she said, 'It's not how we do things here. Nobody does that, it's not a big deal.' I said, 'If it's not a big deal, then I'd really like to have 5 percent of my rights.' " Silence. She bargained down to 2 percent, one percent, and finally 0.5 percent. The woman said she'd have to run it up the chain. Then she paused and said, "Michaela? I just want you to know I'm really proud of you. You're doing the right thing." And she hung up.

Ellen DeGeneres v. Her Reckoning
What a mess. As we all know, workplace culture starts at the top. But there is a compelling solution to all of this:
That's all for this week. Catch you soon.
—
P.S. Thank you for the birthday wishes and hopeful words on the Haribo crewneck from Grailed. I connected with the seller on IG and it's en route from Warsaw.