328 days between Zack Fox songs, but a new one is out today.
It feels good. Lots to celebrate with Zack collaborating with Fabo and F1LTHY, linking up with the Awful Records crew in the video, and having all of the paperwork sorted in advance. To get the verse, I simply texted the number in Fabo's IG bio. Green bubbles turned to blue bubbles… deal made… verse sent.
I strongly suspect that it's not always this easy.
My name is Ethan. I manage a screenwriter and a comedian. I started this newsletter to regularly send out a few links and musing that I hope other managers will find interesting. Thanks for reading this sixteenth edition.
Rolling Stone 25: Team Indify
Looking forward to diving into Rolling Stone's Future 25 this weekend, but shout out to the Indify guys who have been looking out for artists and iterating on their business model for years. They have been buzzing the last few weeks and I'm excited to learn more about their latest…
Indify's Founders Connor Lawrence, Shav Garg, and Matthew Pavia — Future 25
Record-industry contracts are notoriously long, dense, and unfriendly to artists, but on indify, they involve just four terms: "The amount of money that goes to the artists, the content that's being licensed, how many years it's being licensed for, and the percentages that go to the artist until recoupment and after," Shav says. "The three rules are, 'There are only 50/50 splits or better for the artist, they retain ownership of the masters, and artists get creative control.'"
Also – check out their weekly notes.

Marc Geiger's $75 Million 'SaveLive' Venue-Bailout Plan
I've been following this one somewhat closely. Marc Geiger (founder of Lollapalooza, and former head of music for WME) has raised a $75M fund to buy out 51% equity positions in independent venues around the United States.
As much as I'd like to think that Mr. Geiger is "in it for the music", federal intervention is really what's needed here. Music venues were literally the first businesses to close in March, and will be the last businesses to re-open in 202[?]. The Save Our Stages Act has languished in Congress. It's hard to imagine any additional stimulus until late January at the soonest… if then.

When I think about how. the venues in the United States that haven't gotten the support they need to survive – I can't help but feel really disillusioned. With no stimulus, Marc can make his private equity play. And if he fails, it'll soon be open season for Live Nation to scoop up the real estate (or operating licenses) at bargain prices… fortifying their near-monopoly position and stifling innovation in ticketing, touring, and deal structuring for years to come.
A study in contrasting headlines:
Can Music Venues Stay Independent If This Guy Buys Them All? [VICE]
He Helped Create Lollapalooza. Now He Wants to Save Live Music. [NYT]

November 8th, 2016 (Election Day) — Copenhagen, Denmark
I won't ever forget this one. It was the last stop on a mini-tour we produced for a now global superstar… a performance at an Election Night party hosted by the U.S. Ambassador to Denmark* and funded collectively by the taxpayers (you).
After sold out shows in London and Paris, all signs were pointing to another fun night out with the boys…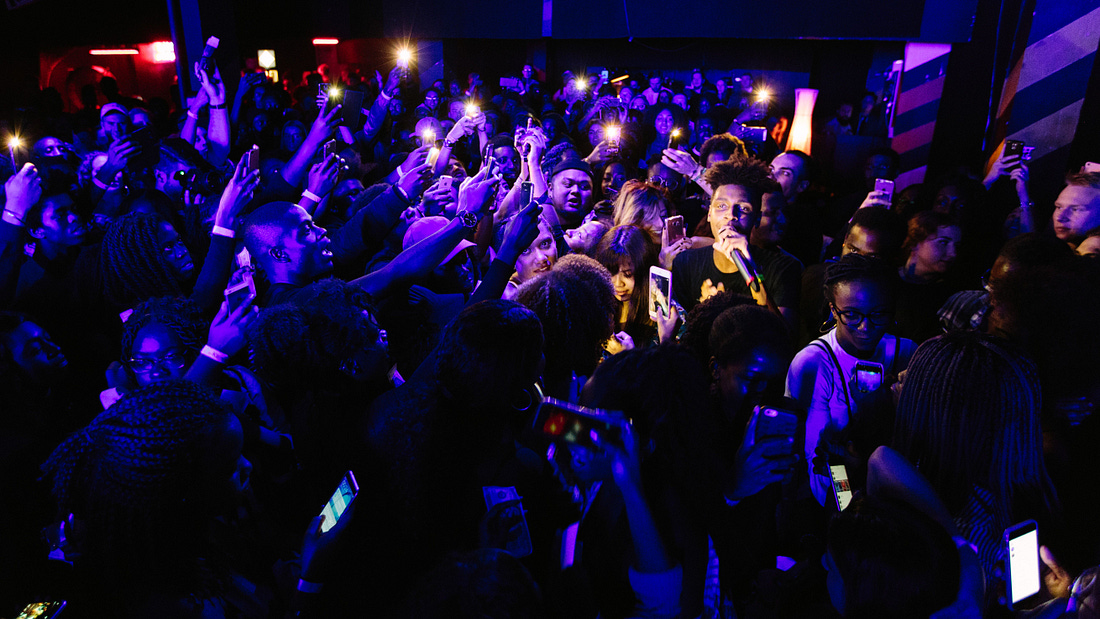 When we arrived for soundcheck, we were greeted by a life-size cardboard cutout of Donald Trump. Our host explained that they had ordered two from a print shop in Amsterdam who specialize in precisely this sort of thing, but the Hillary Clinton cutout had gotten lost in the mail or something. Ominous.
It was strange to see a giant American flag in Copenhagen that night. It was even more strange to see a bunch of Danes weeping about the results of a foreign election at 4:00 AM. The strangest thing of all might have been the videos circulating of Hillary Clinton doing the #MannequinChallenge on the PJ with Bon Jovi and Bill… in complete silence without Black Beatles playing. Yet there we were.
And now here we are, four years later. And let's get political for a sec: fuck Donald Trump. A Biden victory on Tuesday must be emphatic and undeniable. Anything less will be a disaster. Please get your friends everywhere – but especially in the key states – to (Pokémon) GO to the polls. 🇺🇸
Ok, I'm going to bed – but here are a few more reads for your weekend ahead:
—
*Ambassador Gifford raised a bazillion dollars for Obama pre-ambassadorship, and then was so popular in Denmark that they made a TV show about him called I Am The Ambassador that made it 3 seasons on Netflix. He ran for congress in 2018 in MA-3 and got washed in the primary, but bounced back… and is now the deputy campaign manager for the Biden campaign.
** all photos courtesy of the great Grant Lemons.