Tools for MGMT: Pilot Edition
Testing HiFi, music subsidizing the pods, building credit, and the final days of TikTok...
Hi,
My name is Ethan. I manage a screenwriter and a comedian. I'm starting this newsletter to regularly send out a few links that I think other artist mangers will find interesting. Thanks for reading.

On Spotify, the real $$$ is going to podcasters
Dan Runcie was on the Music Business Podcast on July 9th, which I'm trying to catch up on in advance of next week's happy hour. Around 26:30, he makes a provoking point that artists are providing the IP that is subsidizing Spotify's podcast buying spree… while the likes of Joe Rogan and Michelle Obama run off with the real bag. 💰💰💰
I keep thinking about this quote:
Think about all the artists that were, like, "This is going be my year. I have the tour, I'm going to go to 3 continents, 60 different shows…" But that's not gonna happen, as we all know, given the pandemic... And when you then start to peel back and realize that music is no longer the loss leader for you as an artist, and is the core thing that made you money, and you didn't make nearly as much money as the podcasters did, how does that shift how you look at things?
Pod related: I've been testing this Airr app (iOS) to "highlight" quotes from podcasts and explore highlights from others… kinda slick.

Surviving Your First Year in Music on $30,000
I missed this five-part series called The Colture Playbook when it dropped in November from Yoh Phillips and Brent Faiyaz's manager Ty Baisden, but was glad I stumbled upon it last week. I thought the best essay of the bunch was Surviving Your First Year in Music on $30,000 (part 2), but all five parts (1, 3, 4, 5) are certainly worth reading.

Building Credit for Artist Managers
I wrote this guide to explain how to increase your credit score because (1) I like helping people out with this and (2) there's not a lot of trustworthy, actionable info out there. While written primarily with artist managers in mind, it's applicable for pretty much anyone looking to build credit. If you need any help with your individual situation, please feel free to reach out. I'd love talk through it with you and assist if I can.

HiFi (financial transparency for artist royalties)
I signed up for HiFi after reading about them first in Cherie Hu's piece and then in Music Business Worldwide. The onboarding was smooth via their iOS app and allowed me to connect SoundExchange, Songtrust, BMI, and DistroKid to the dashboard… but they don't currently support connecting to EMPIRE, which is Zack's primary distributor. So! I can't say that it's super useful yet, but I was told that this functionality is only a few weeks away. I am keen to learn more about their Cash Flow product and what the fee structure will look like. If you want to check it out, I'm happy to refer you directly and (hopefully) help you skip the waitlist.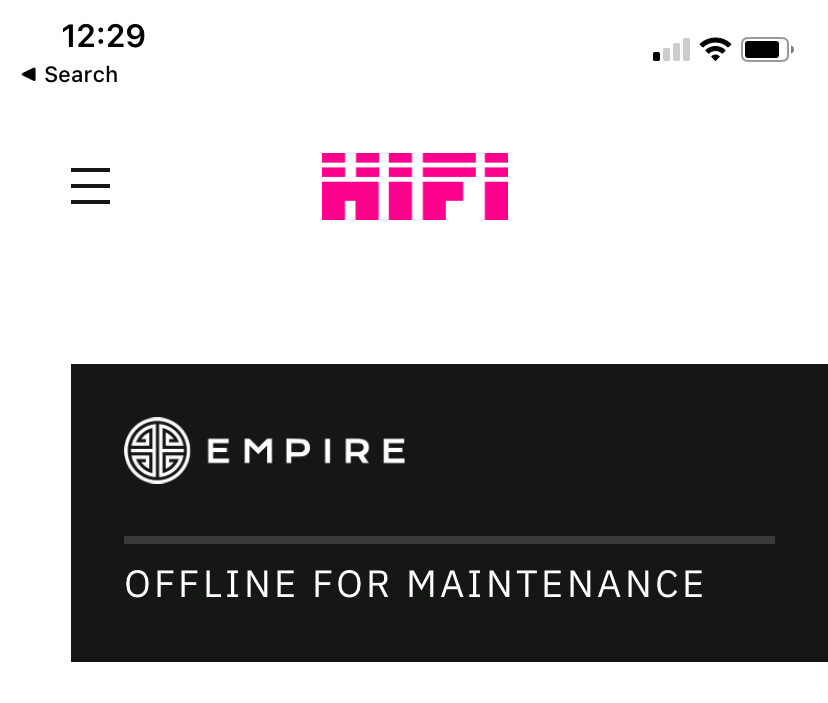 The TikTok War
Two predictions from me to wrap things up: no college football this fall, and TikTok will be banned in the United States before my 28th birthday (August 3rd, ty). Ben Thompson makes a reasoned, compelling case for a ban and critique of the CCP while avoiding the racist dogwhistles that underlie a lot of the related Twitter conversation. What will this do to a music industry in 2020 that has oriented itself around "what's our TikTok strategy?" Let's find out. And don't forget that Triller is (partially) owned by the majors. 🍿🍿🍿
That's it. Have a great weekend, all! Catch you soon.
—
P.S. I made my first ever Grailed transaction this week (vintage Haribo crewneck for $40), but then the seller got *banned* before sending the tracking info. I am unsure as to what happens next.